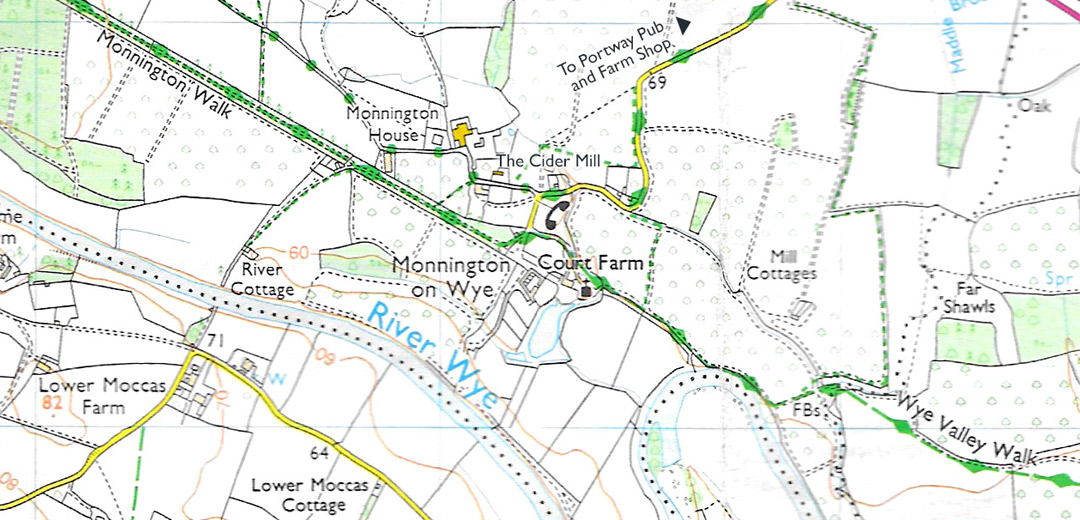 Wye Valley Walk
Monnington House sits on the edge of the Wye Valley Walk, one of Britain's long distance paths.   Many walkers stay at the house and enjoy walking the shorter walks close to the River Wye, through the cider orchards and up towards the Malvern Hills.
Close to the hamlet of Monnington on Wye, The Wye Valley Walk cuts away from the River Wye and passes toward the Monnington Mile. The Monnington Mile is a beautiful tree lined avenue of fir trees built as a celebration in the 17th Century and is only about 7 minutes walk from the house.   It is a wonderful location to watch bird life and take stock of life!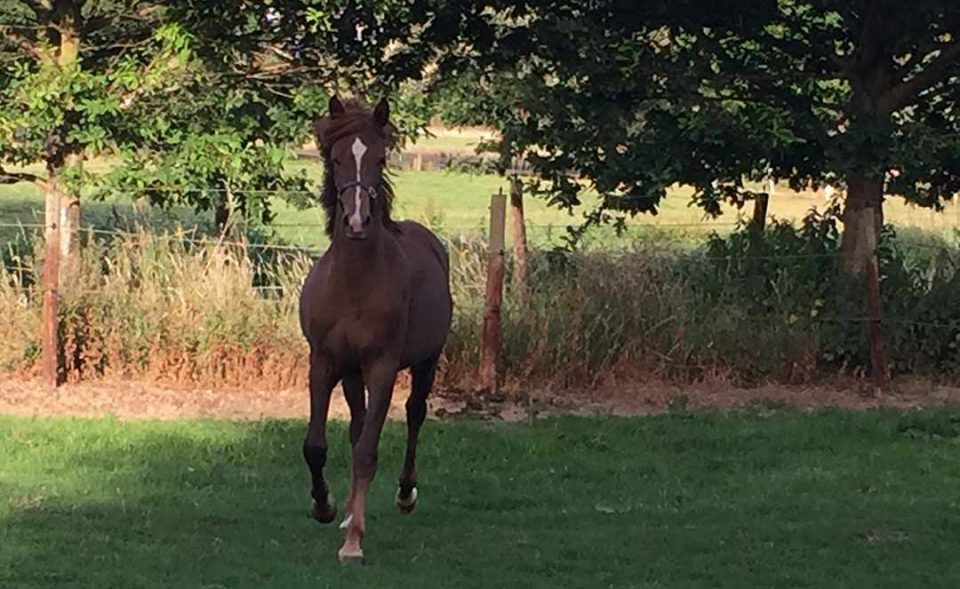 There is a lovely circular walk which passes through the graveyard of St Marys Church, Monnington on Wye, then on though the apple orchards and head on towards the River Wye.   On your return back towards the house you will see foals and perhaps some sculptures in the gardens of Monnington Court.
For more information on walking the Wye Valley Walk, visit: http://www.wyevalleywalk.org/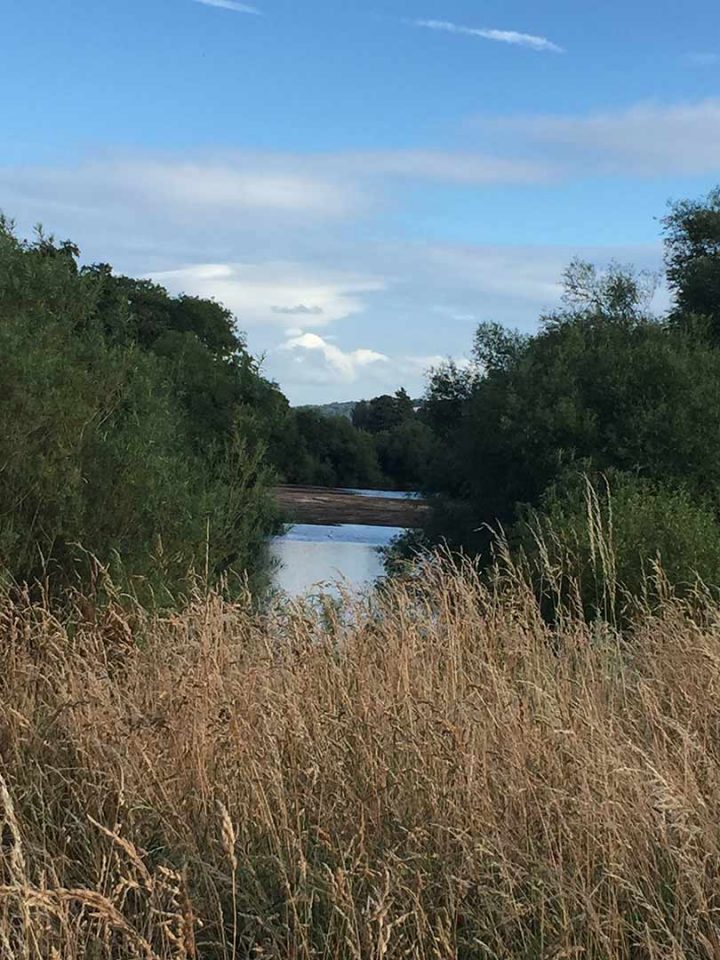 View of the Wye should you do the circular walk from the house. My dogs find a small path and have a lovely swim.